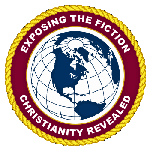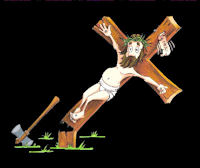 "Abrahamic Derivative Religions are
Malignant cancers metastasizing on humanity." -John D. Stone (1943-)


"Gods are fragile things; they may be killed by a whiff of science or a dose of common sense." -Chapman Cohen (1868-1954)


| INTRODUCTION | GLOSSARY/TERMS | CHRISTIANITY | BIBLE | GOD | NEW TESTAMENT | JESUS | PAUL | SALVATION |
| ALTERED DOCUMENTS | ANTI-SEMITISM | PAGANISM | HOLIDAYS | NOAHIDE | LETTERS |
Actively opposing religious extremism, anti-science and irrational thought!
Our Exciting New Site!

ClergyGoneWild — Exposing criminal clergy!


PLEASE SUBSCRIBE TO OUR GROUPS BELOW

The Atheists' Group

Christianity-REVEALED — Institute for Advanced Religious Studies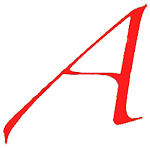 IMPORTANT NOTICE & DISCLAIMER
Updated:




Copyright © 2000-2020, Christianity-Revealed.com. All rights reserved.
This site is protected by U.S. and international copyright laws and by U.S. Trademarks and treaties.